Support us in the fight against plastic
How can we use less plastic and how can we use it smarter than we do today? We work both nationally
and internationally to change the development – we need you and your support.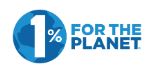 Visit our knowledge center
Learn more about plastic and plastic contamination, documentation, articles, news and solutions to plastic challenges.
Be active against plastic in the ocean
Here you can see how you can engage in the work of fighting plastic pollution – both as an individual and together with others
Featured videos
Jump on board and get to know us and our work through our YouTube channel.
"En Verden Af Plastik": Plastik & Sundhed
"En Verden Af Plastik": Plastik i Økosystemet
End of the Line
Plastic Punches
Single Use Friend
Choose to Change
The Present Problem
Little Jimmy
Mikroplastik i naturen er et fælles ansvar
Sådan laver man en Brand Audit