Join us Saturday the 19. September 2020 when we invite everyone to join in the worlds largest cleanup.

With volunteers from more than 185 countries participating last year, World Cleanup Day is the biggest civic action in the world against waste.
Plastic Change is the Danish coordinator of the event, and our goal is not solely to clean up, but to engage and mobilize the public in a community and create a movement against plastic pollution. Again this year, we reach out to everyone: individuals, families, associations, large and small companies, retail chains, and public authorities and invite you to join us and continue the success from last year. Plastic Change is NOT hosting any events ourselves, but we encourage you to go out yourself, with some friends or watch the list below of events that we know of from other companies or private that are hosting a cleanup.
If you are not located in Denmark look up your country or local community to see whom and where you have your nearest coordinator of events.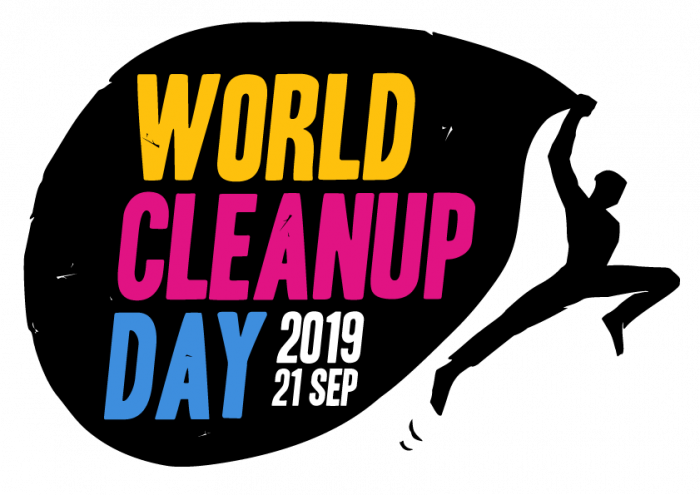 Be a Plastic Changer for one day
We encourage you to become a Plastic Changer for this day. You don't need to register but can do it from wherever you are – whether it is in your neighborhood, at a beach nearby, at the forest river, anywhere really. Just bring your own bag to collect the lost waste. You can even combine this event with any other activity you are doing already, for example, if you are on a picnic with friends or on a (daily) walk.
You can also organize a larger cleanup, where you can ally with your local municipality to come and collect the waste, and you invite everyone in your neighborhood, your classmates or colleagues from work to go out and pick up waste.

One plastic bag at a time quickly becomes several tons
For every plastic bag, that gets picked up, you roughly remove 20 grams of plastic from our precious nature. It might not sound much, but if only 5% of the global population picks up only ONE single plastic bag, it quickly adds up to 7600 tons of waste from nature. That is why we encourage and celebrate everyone who wants to join us on this day and do a huge difference for the environment.

Photos from World Cleanup Day 2018 – Denmark