Plastic Changer
Contact societal actors
Convince your local café, shop, and others to get engaged in the plastic agenda
It is important that we reduce the amount of plastics we consume – especially single-use plastics, which require a lot of resources but quickly outlive their function.
Besides from taking initiatives in your own everyday life, it is also important that we get other societal actors, such as shops and local institutions, to commit to reducing their use of single-use plastics. Often, these actors are responsible for purchasing large quantities of single-use products, and they are thus also essential players if we are to reduce future plastic pollution. Try to mobilise these types of actors to engage in the plastic agenda, by asking them nicely (but persistently) to commit to cutting away at least some of their single-use plastic products, such as straws or cutlery. It may be useful to gather signatures from other individuals in your local community, to show the shop owner or institution leader, that this is something many people support.
Inspiration
There are many ways in which you can get local institutions and shops engaged! Have a look at these examples from some of our Plastic Changers, to get inspiration for how to approach this task of encouraging other societal actors to carry their load of the responsibility.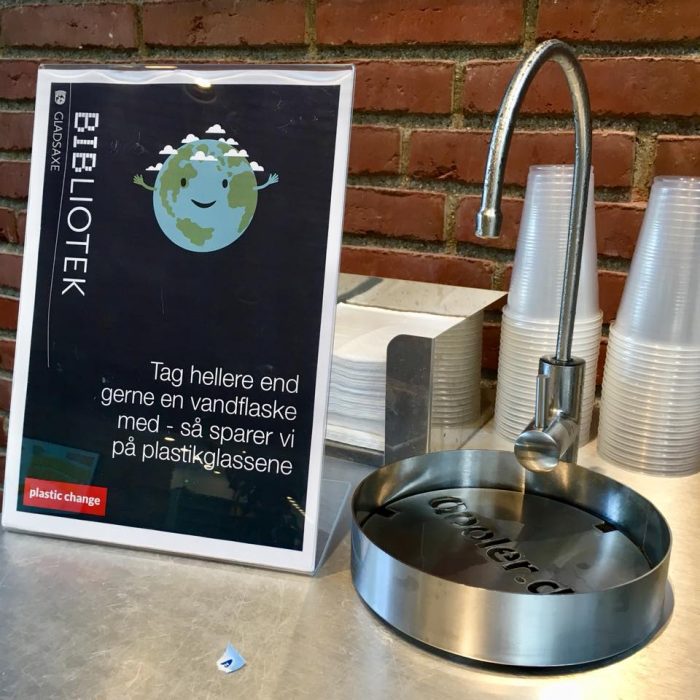 Plastic Changer, Stine, invited her local library to enter the fight against single-use plastics. To help them, she made a sign for their water post, encouraging visitors to bring their own glass or bottle.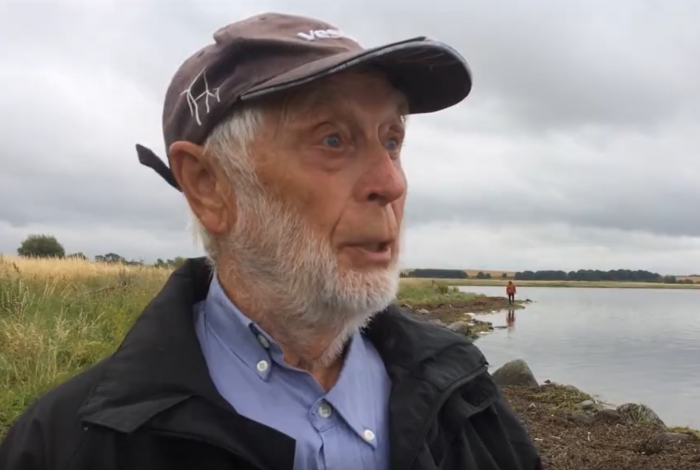 Plastic Changer, Johannes, was tired of seeing discarded plastic waste and an excessive use of single-use plastics on his travels abroad. Therefore, he decided to contact 123 travel bureaus in Denmark to encourage them to take action by reducing their use of plastics and preventing plastic waste from entering the environment, in the countries in which they operate. Some of the travel bureaus responded positively, that they would look into this or that they were already working on it.
Resources
Here you can download our brand guide, which will tell you all about how you may use our logo and what Plastic Change thinks about plastics…