Plastic Changer
Expeditions
Documenting the characteristics of ocean plastic pollution increases our knowledge about its size and scope
Alongside other efforts, it is important to achieve a great and detailed knowledge about the characteristics, size, and scope of ocean plastic pollution. Obtaining such, is an important tool for pressuring politicians to take action on the matter.
If you traverse on the ocean frequently and have experience with taking water samples, or are involved in a network of committed sailors who might know, you can contribute to expanding our knowledge of the scope of plastic pollution, and help identify sources of pollution. So if you are planning on going on an expedition at sea, either in Denmark or abroad, this is also a way to engage yourself in the Plastic Changer movement!
Get inspiration from previous expeditions…
Read more about previous and current Plastic Changer expeditions, and get inspired for your own adventure. You can also read more about Plastic Change's own expeditions, Expedition Plastic, right here.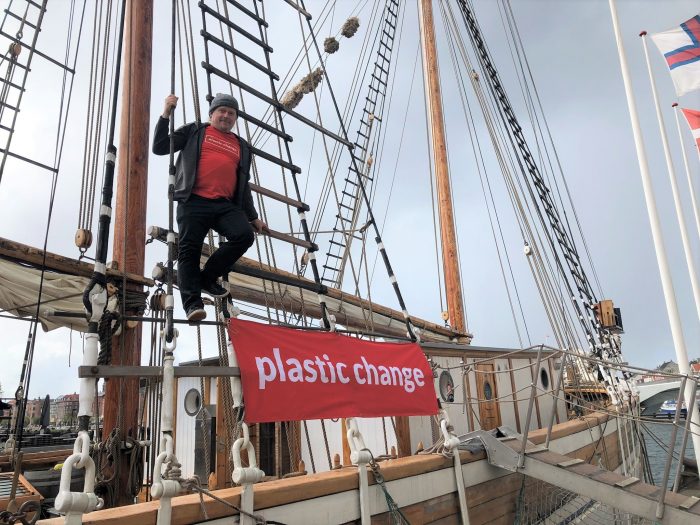 The expedition ship Linden, left Copenhagen in May 2019, on course to Svalbard in Norway. Throughout the journey, Plastic Changes previous expedition leader, Torsten Geertz, took water samples to investigate the composition and density of plastic pollution in these waters.
Resources
If you need to make banners, stickers, or anything along these lines for your expedition, remember to have a look at our Brand Guide. This way you will be ensured that you are using our logo and colours correctly.