Plastic Changer
Art
Use art to mobilise people and create awareness of plastic pollution
There are many ways in which art can be used as a communicative tool. It can be a very effective way to nudge people to think about certain topics and issues, and thereby also a means for starting interesting conversations and discussions about plastic consumption, and its environmental impacts.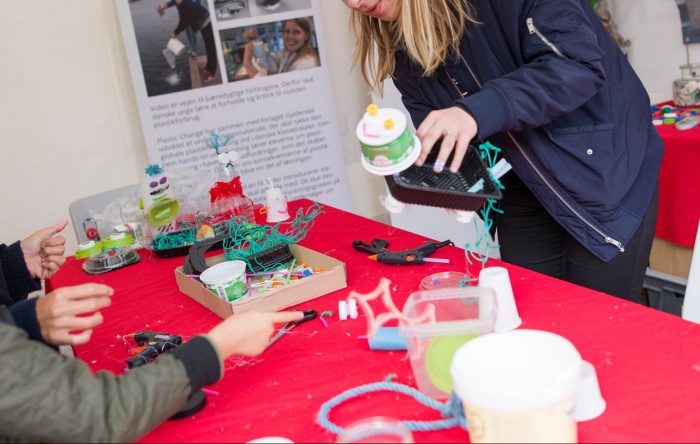 Trash art
Arrange a workshop where people can come and create art from plastic waste. You can use plastic waste collected from your local beach, river bank or forest, or you can make use of the plastic waste from your household. Making art from plastic trash is a fun way to also observe the types of products that use unnecessary plastics, and reconsider ways in which one might reduce one's consumption of such plastic products. At the end, you can create a little exhibition of all the trash art creations, and perhaps even do a competition to name the most creative or interesting piece of art.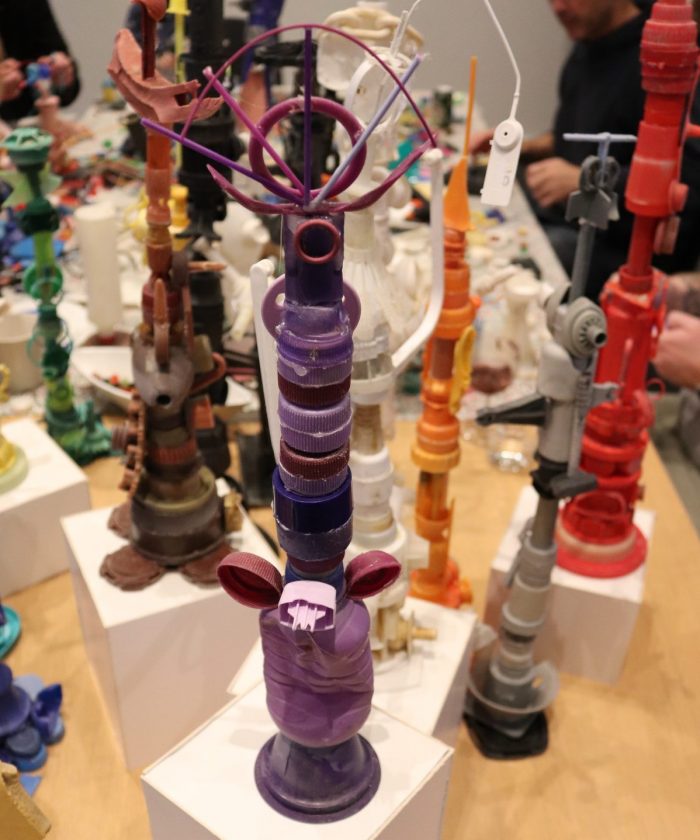 Plastic art gallery
Arrange and put together a plastic art gallery at one of your local public areas, such as the local school or library. Some professional artists have started focussing on the issue of plastic pollution in their artworks – try to contact one of them, and ask if they would be willing to lend some of their art to the exhibition. You could also invite the artist to come and present their work, and do a small talk about how they use art as a medium for communicating about plastic pollution.
Make your own…
If you cannot find a professional artist to exhibit their works, it is always a possibility to make your own! Arrange a workshop where people can come and make artworks from plastic waste, and use these in your plastic art gallery.
Inspiration from some Plastic Changers…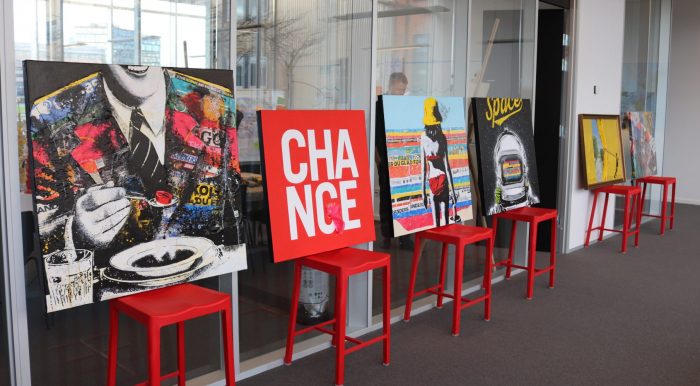 Lise Vestergaard's art series "Don't Waste It", tells the story of our relationship to plastics. Through her travel exhibition, Lise focuses on how we must reduce our production and consumption of plastics, and start using plastic in a much more sustainable ways than what we are currently doing.
Read more about Lise's exhibition here.
When Plastic Changer, Bente Jungquist, learnt more about the fatal consequences plastic pollution can have for marine life, she decided to create a project, which could help raise awareness of this issue in her local town, Hirtshals.
As well, she wished for the collection of plastic waste from the environment to be a fun activity, especially for kids, and simultaneously create something aesthetically beautiful in her town. This resulted in the trash fish, Plastella, which is shaped like a sunfish. Plastella functions as a bin, where beach goers can dispose of plastic waste collected from along the beach. Bente hopes that Plastella can help motivate people in Hirtshals to clean up plastic waste from the environment, while raising awareness of our excessive production and consumption of plastics.
Read more about Plastella here.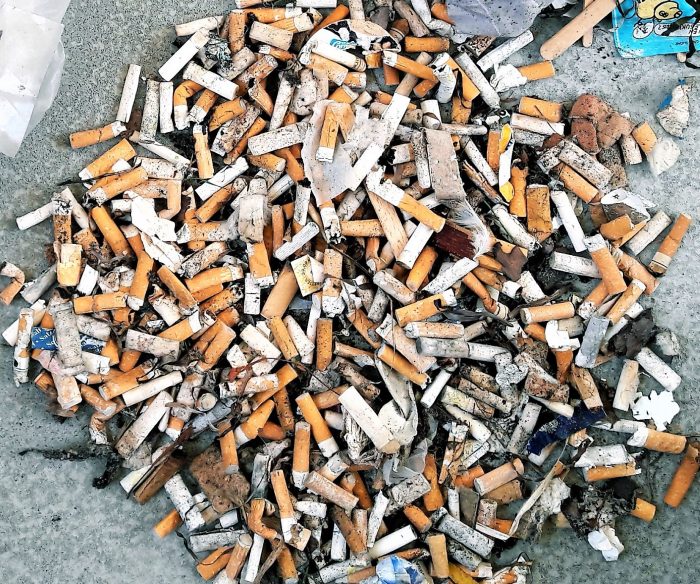 With her trash art made from cigarette butts, plastic Changer, Bodil Fosgaard, wishes to nudge the busy city crowd to think about plastic pollution.
Cigarette butts are one of the most common sources of plastic waste found scattered throughout the environment in Copenhagen. Bodil collects the discarded cigarette butts and places them into cool art pieces, which spell out important messages. These works are impossible to miss, and are thus important reminders that cigarette butts are also plastic – so just like any other kind of waste, they need to go in the bin!
Follow Bodil Fosgaard and her inspiring artwork here.
Resources
Our Brand Guide inform you of how you may use our logo, and what we think about plastics here in the organisation. Use this to guide you in your work.