News
The ocean abounds in plastic pellets – but we can end it with the right legislation
13. December 2019
Plastic pellets are one of the major polluters to the ocean, and are the second largest direct source of microplastic. According to a newly published report by Break Free From Plastic, however, pellet pollution can be reduced significantly by introducing regulatory obligations in the EU.
Plastic pellets (also known as "nurdles" or "beads"), are the main raw material used to make virtually all kinds of plastic products. Every day, millions of pellets are used in the making of plastic materials, but vast amounts are spilt at every stage of the supply chain (eg. during production, storage, loading and unloading, transport, and conversion into plastic products, including recycling). Consequently, pellets are the second largest direct source of microplastic pollution to the ocean where they are known to cause serious harm to ocean life.
It is estimated that 167,431 tonnes of plastic pellets are lost to the environment annually in the EU. Pellets have been recorded on the coastline of every European country, and numerous hotspots of pellet pollution have been documented near industrial sites.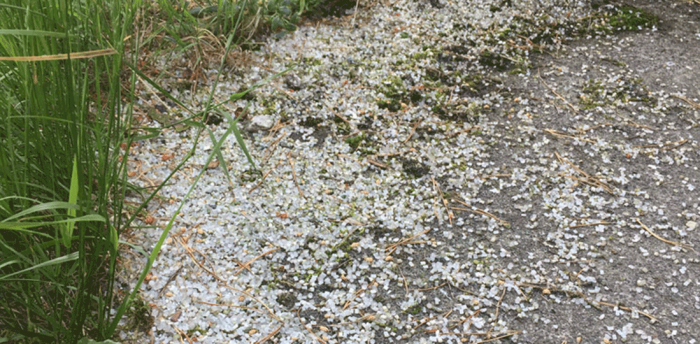 The EU must act now!
Although plastic pellets are a major contributor to gobal marine pollution, no significant regulatory actions has yet been made in the EU to minimise pellet loss. As a result of lack of obligations, the industry has neither financial, legal nor reputational incentives to address pellet loss and therefore large-scale pellet pollution continues to happen. It is essential that the EU legislators must act now and introduce new legislations, obliging the industry to implement a supply chain approach throughout the plastic supply chain to prevent pellet loss.
The report outlines the main features of a proposed Pellet Regulation, which obliges the industry to implement best practice measures to ensure responsible handling of plastic pellets throughout the plastic supply chain. Thus, it is estimated that a 95% reduction can be achieved in the EU by 2035.
Plastic Change has co-authored the report, and as part of the Break Free From Plastic network we are pushing EU legislators to take the necessary act to prevent plastic waste from plastic production.