Plastic Free July: Get ready for summer with these 9 tips
4. July 2022
Plastic Free July is annual global movement where millions of people join the challenge of reducing their plastic consumption for the entire month. Everyone can participate, whether you are an expert in using less plastic or a beginner. Here are 9 tips to get you started.
Fill your water bottle with tap water.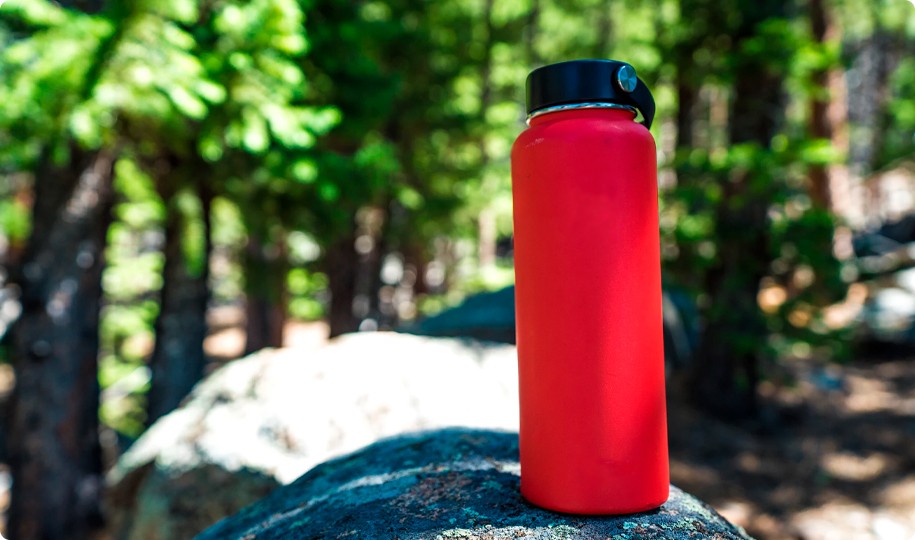 Difficulty: 1
The heat is on. So of course it is import to rember to stay hydrated!Tap water is both 900 times more environmentally friendly than bottled water and can contain fewer bacteria. So remember the water bottle, and do both the environment, the wallet and yourself a favor.
To-go cup for your coffee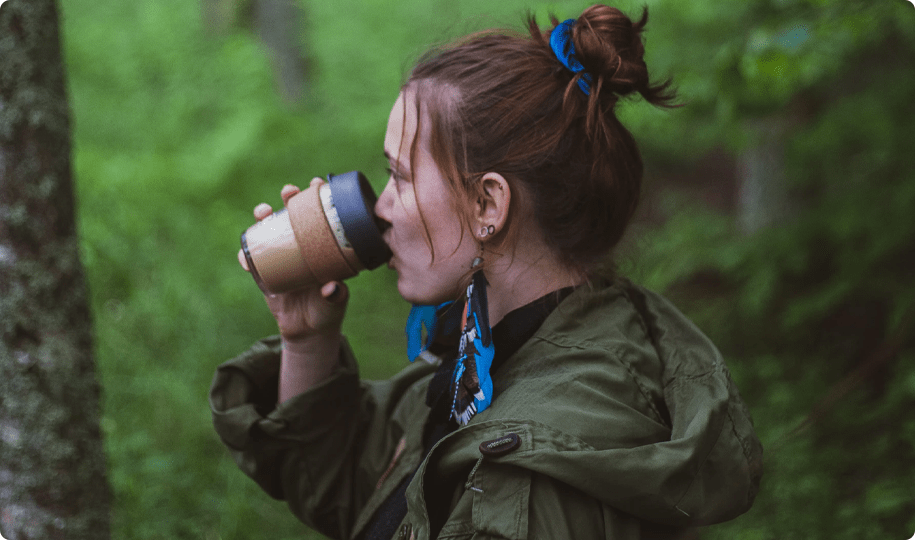 Difficulty: 2
Don't worry! Ditching single-use does not mean skipping your morning coffe for the walk or the ride.
Bring your own cup or thermo mug of home-brewed coffee as you like it best. And if you need to refuel, at many petrol stations and coffee shops it is possible to have coffee filled in your own thermos or mug. At the same time, you avoid microplastics and harmful substances that disposable cups can emit.
Pick a sunscreen without microplastic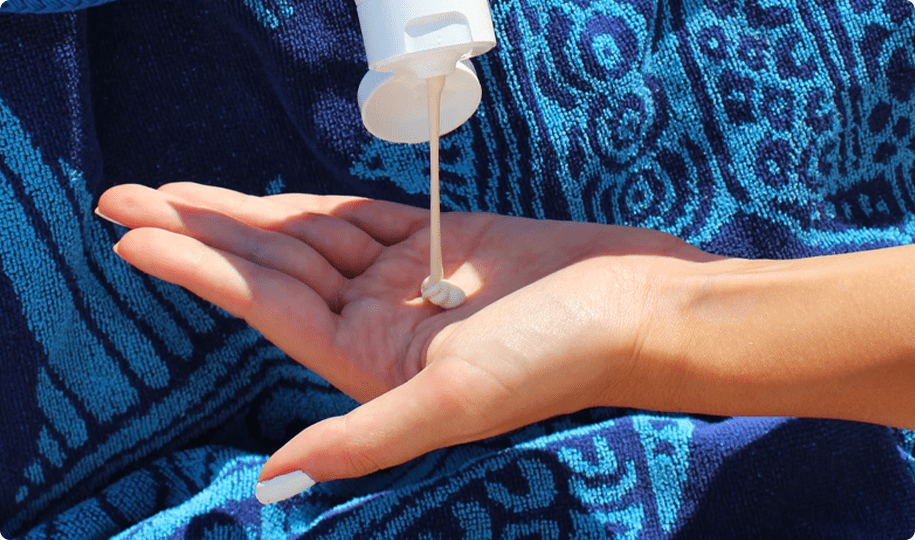 Difficulty: 1
The sun can be tough on the skin during the summer period, which is why it is important to protect yourself with sunscreen. However, it is also important to pick a sunscreen that is free of microplastics and harmful chemicals.
Some countries have introduced a ban on added microplastics for the so-called rinse-off products, but products such as sunscreen, body lotion etc. (which are intended to stay on the skin, but ultimately will be cleansed of the skin at some point) are not covered by the ban. Several companies across the beaty and care industry have voluntarily phased out microplastics, but if you want to be sure, go for the Nordic Ecolabel.
Bonus tip: The 'Beat The Microbead' app helps you check your care products for microplastics
Reusable dinner service for your summer party or picnic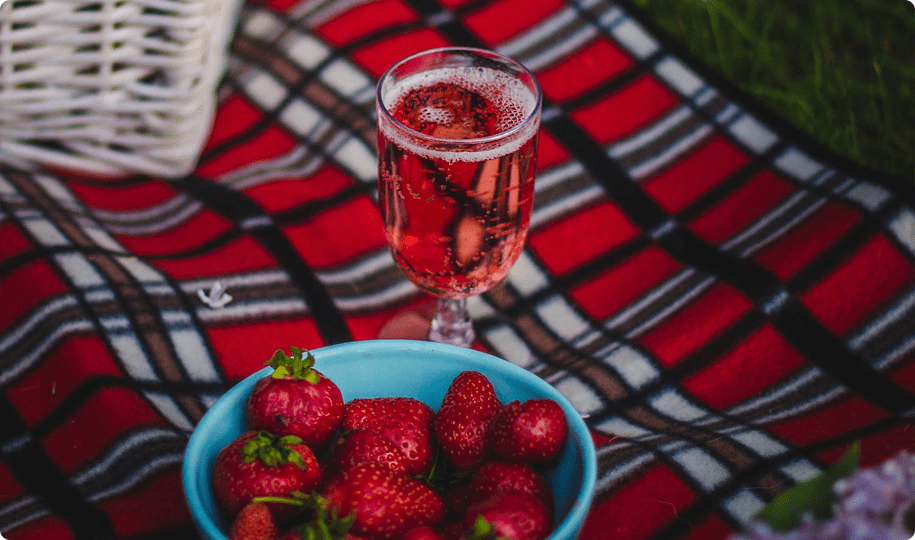 Difficulty: 2
Planning the summer party of the year? One of the easiest ways to reduce single use plastics is on the dinner service. Reusable cups, cutlery and plates beat single use every time – whether the latter is made of plastic paper or something third.
If the dinner service you already own is not enough for all guests, reusables are available in most supermarkets, easy to transport and dishwasher-friendly – and ready to serve you for your next party!
Make your own ice lollies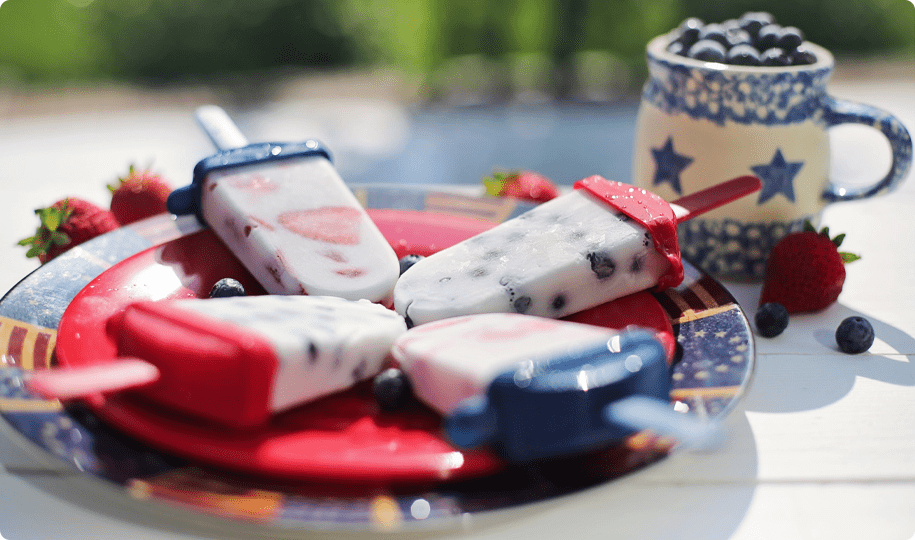 Difficulty: 2
One of our personal favorites, which is both delicious and cozy!
Maybe you love ice cream as much as we do? And we love it even more when it is free from single-use plastic!
There is a wide variety of different ice lolly and ice cream moulds, so you'll never be running low on ice cream all summer.
Bring your food in reusable boxes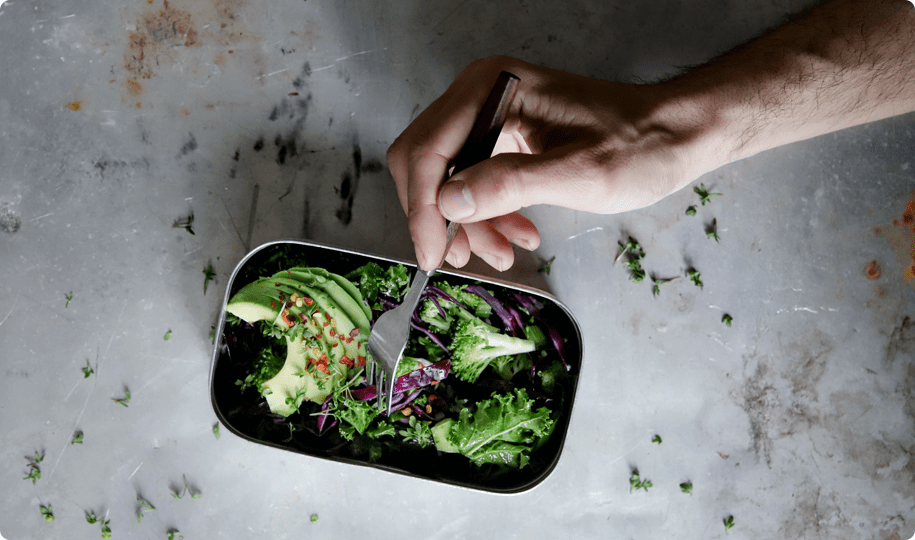 Difficulty: 2
When going on a beautiful trip during the summer, you may want to bring a delicious lunch. Here, it can be tricky to avoid dispable plastic, refrain from packing food in freezer bags, food wrapping and other disposable packaging.
Instead pick the good old lunch box, maison jars or other reusable containers for your meal. And while you're at it, don't forget to bring both cutlery and glasses that you can reuse repeatedly.
Remember your own tote bag when you go shopping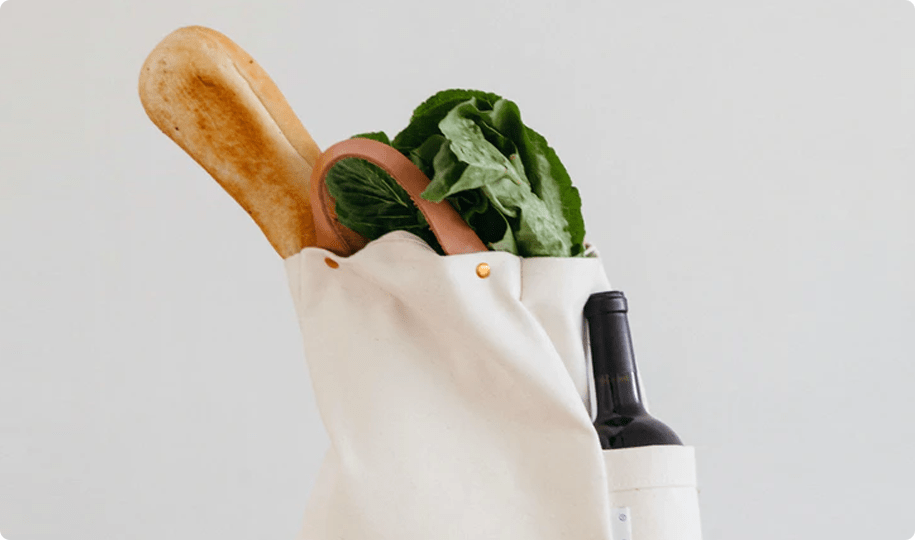 Difficulty: 1
Before you can prepare a meal, of course, you have to shop for it.
But before you head out the door, remember to bring your own bag. That way, you save both plastic and money.
Bonus tip: Do you tend to forget the bag? Then it is a good idea to always keep a bag or two in the car, in the bike basket or at work, so they are ready at hand when you need them.
Go zero waste shopping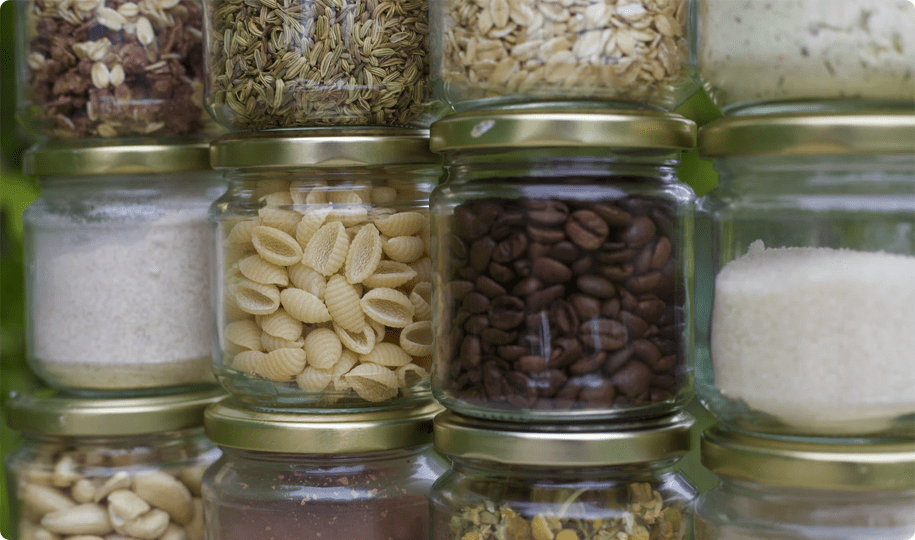 Difficulty: 3
Avoiding disposable packaging when shopping in regular grocery stores can be really hard. But if you're all in on Plastic Free July, try and see if it is possible to go zero waste shopping near you.
Packaging-free shopping opportunities have grown increasingly popular in larger cities across the world during recent years. But maybe you are also able to buy products free of packaging in some farm shops and roadside stalls near you?
If you shop at the regular grocery stores that are more easily accessible to most of us, bring your own reusable nets for fruits and vegetables.
Refuse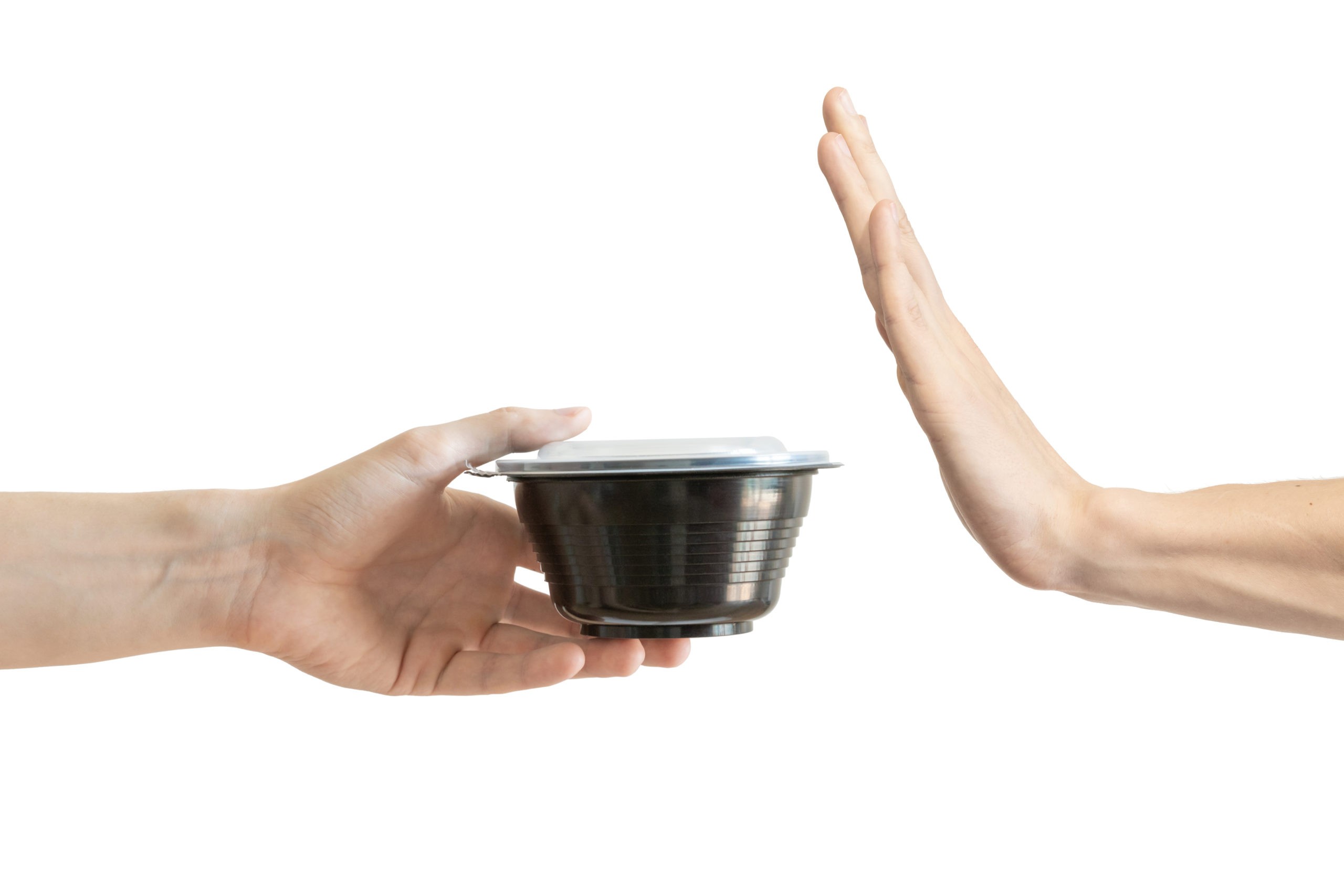 Difficulty: 3
Taking part in Plastic-Free July may require that you practice saying "no thank you".
You will probably be offered or given disposable straws, cutlery, napkins, plastic bags, etc. during july. However, you are allowed to gently say "no" and bring your own reusables when you are on the go.
You can also send positive suggestions to your favorite restaurant or cafe to switch to reusable straws and cutlery instead of single use. Not only does it provide environmental benefits but also an economic benefit to the business.
Bonus tip: Be realistic and not too hard on yourself
Naturally, a summer with less single use plastic comes with certain limitations. Often, you may find that the greener choice is either cumbersome or out of reach for various reasons out of your control.
Instead, rejoice in the positive action you are taking. Then we in Plastic Change continue to fight the plastic crisis in the long run and make it easier for you to make the most sustainable choices in your own everyday life.
From all of Plastic Change, we wish you a great summer 🌞