ArticleNews
International Award for Plastic Free Roskilde Fjord
23. August 2018
Project Plastic free Roskilde Fjord is the winner of the National Energy Globe Award 2018 – one of the most prestigious environmental prizes
The national honor means that the project, together with projects from 181 other countries, is included in the competition for the international Energy Globe Award, which will be decided later this year. The price is founded by the Austrian energy engineer Wolfgang Neumann and is known as the Oscar of Sustainability.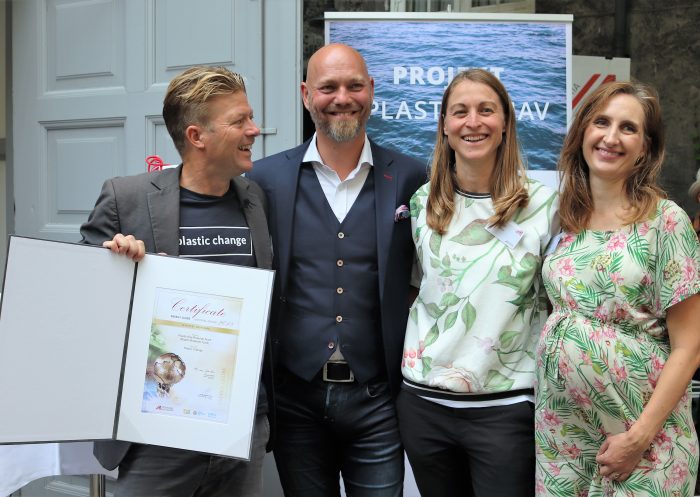 Project Plastic Free Roskilde Fjord, selected as the best among 13 Danish projects, is part of Project Plastic Free Ocean, a partnership launched in 2014 between Plastic Change, the Danish Plastics Federation, and the Ecological Council. The purpose has been to collaborate on finding solutions to the problems with plastic in the ocean.
Project activities range from research and product development to activities with high public involvement, and are proof of what we can achieve when industry, NGOs, educational institutions and civil society cooperate.
"Among other things Plastic free Roskilde Fjord has given us some valuable experiences with involving local citizens and networks in the effort to avoid plastics in the marine environment. These experiences can be included in our further efforts to engage the population in the fight against plastic pollution. We need the popular support, if we are to influence politicians for an effective effort" – Founder of Plastic Change, Henrik Beha Pedersen