Article
Dear Coca-Cola, please turn off the plastic tap
21. February 2020
Coca-Cola will continue to produce single-use plastic bottles in the future. Consumers still want them, claims Bea Perez, Coca-Cola's head of sustainability.

The public awareness of the plastic crisis is growing, and worldwide we are experiencing politicians, industries, and consumers adapting to circular business models and phasing out unnecessary single-use plastics.
Unfortunately, we are also witnessing how big giants like Coca-Cola are moving in the opposite direction, trying to avoid facing the massive environmental footprint that its products are leaving. In 2019, for the second year in a row, Coca-Cola was named the world's most polluting company in a global brand audit organized by the international movement Break Free From Plastic.
However, the Coca-Cola company does not intend to do anything about it. The multinational corporation will continue to produce single-use plastic bottles to accommodate consumers, Bea Perez stated at the World Economic Forum in Davos, Switzerland.
It's an odd logic from the company, that additionally holds the title as the world's largest plastic manufacturer, producing the equivalent of 200,000 plastic bottles per minute.
We have seen sporadic initiatives from the Coca-Cola company, however, as they previously announced that they will include 50% recycled plastic in its bottles by 2030. But recycling alone will not solve the plastic problem, as it rather overshadows the real problem; with Coca-Cola's current product design, the company continually encourages massive overconsumption of single-use plastics. The solution to this problem is to reduce and reuse, as we simply can't recycle our way out of such vast amounts of plastic waste.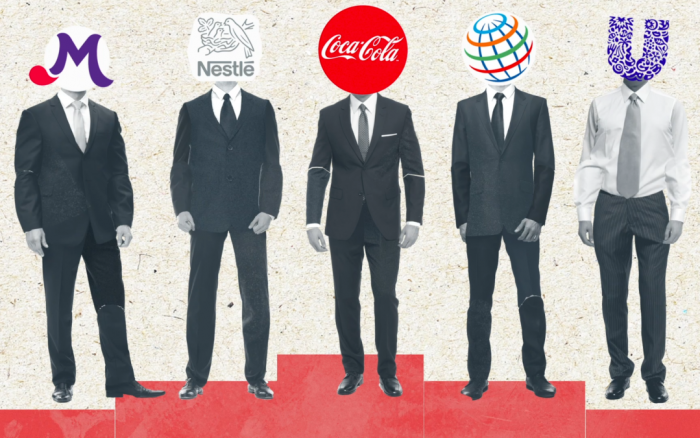 Coca-Cola's arguments are even more remarkable as the company itself has demonstrated the environmental and business benefits of designing refillable bottles.
(Reuse, Ellen MacArthur Foundation, p. 61).
Blaming the consumer
The fact that Coca-Cola blames consumers for its production of single-use plastics is, unfortunately, a classic example of lack of accountability. It shifts the focus from industries' and policy makers' enormous responsibility in paving the way for a circular economy and better product design, which is crucial to end plastic pollution.
Fortunately, we see how consumers increasingly demand businesses and legislators to phase out unnecessary use of single-use plastics. Most recently, countries such as China and Thailand have taken new steps to ban plastic bags and other single-use items. If these countries can take the lead – why can't the world's largest polluter follow suit?