Article
Danish plastic manufacturers waste plastic in nature
6. November 2018
A number of random samples near Danish plastic manufacturers show that the environment is littered with the plastic pellets that make up the raw material for plastic production.

The Danish NGO Plastic Change has found pellets both in lakes and in the grass close to six out of seven companies and one reloading site, some of them included in the optional Operation Sweep program, which commits an extra effort not to lose raw materials to the environment.
The samples were taken as part of the preparation of a report, commissioned by Fauna & Flora International, on the loss of plastic pellets to the environment in Denmark (Read full report: Tackling sources of Marine Plastic Pollution through effective corporate engagement – the Danish case of legislation and authority audit on plastic pellet loss).
"We are very surprised to learn that many companies apparently do not control their raw materials, especially now with the massive focus on plastic pollution. Plastic manufacturers often put the blame on consumers who cannot hit the trash bin. But this shows that industry should first sweep for its own door, " says Henrik Beha Pedersen, director of Plastic Change.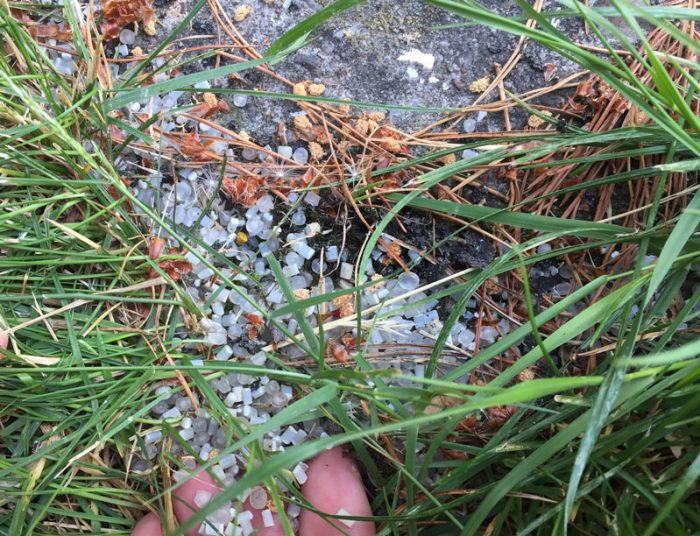 "These latest findings from Denmark make clear that pellets are leaking into the environment from a range of companies across the supply chain, as there are no primary producers in the country. We have been working on microplastics issues in collaboration with companies around the world since 2009, and are recommending that the plastics industry adopt a supply chain approach to tackling pellet loss that addresses behavior by all those who manufacture, handle, or transport pellets. Not only would this dramatically cut marine plastic pollution, it can also benefit companies by improving production efficiency. We would be pleased to offer support to any company that is looking to make this positive change." –says Elisabeth Whitebread, Programme Manager, Marine Plastics, Fauna & Flora International.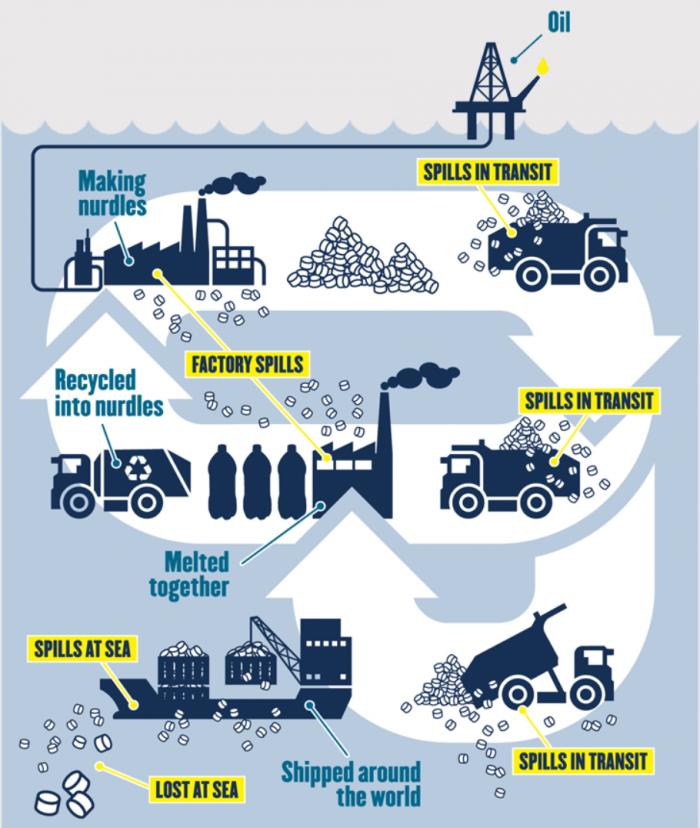 Guidelines could e.g. include that the companies are obliged to store pellets in strong containers that are safe and smart in relation to transport, that sewage runs are protected against spills e.g. by using filters.

"We now expect the industry and its members to look inward and take their share of responsibility. We all have to make sure that plastic does not end up in the ocean – citizens and politicians as well as the industry," says Henrik Beha Pedersen.

As the second-largest direct source of micro plastic pollution to the ocean by weight, plastic pellets are released in their billions into the world's oceans. The pellets are wasted during loading and unloading and transport. The pellets are carried out with wind or rainwater from the factory into the environment, or are flushed out into sewers that are not protected from spillage. Plastic pellets are a problem in nature, where animals confuse them with food. Researchers regularly find pellets in the stomachs of birds and fish. If the small plastic particles are stuck in the gastrointestinal tract and block, the animals can get a false sense of satiety and they may die of starvation.
Municipalities are obliged to conduct environmental inspections with companies if they comply with applicable rules. The challenge with plastics, including plastic raw material, is that it is not clearly covered by the Danish legislation about raw materials that companies are prohibited from losing to the environment.
More information:
Founder of Plastic Change, Henrik Beha Pedersen, +45 22881615
Elisabeth Whitebread, Programme Manager, Marine Plastics, Fauna & Flora International, +44 (0)1223 747642
See more pictures here: